Member Member Masters Pro-Am April 8
For 2023 will be a 1 day event due to Easter on the 9th.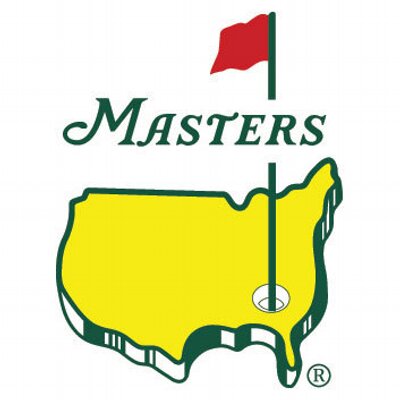 Format: Two Member Scramble paired with a Pro from the Masters. Your team will have chances to win in 2 formats.  The Member Member scramble format along with the Pro-Am format where your team score will be added to your pros score.
This event will be fighted based on number of team entries after the tournament just as we do for Open tournaments.
Entry Fee: $60 per team and will include cash payouts for both formats, proximity prizes, and lunch on Sunday.
Pro-Am Results
Member/ Member Results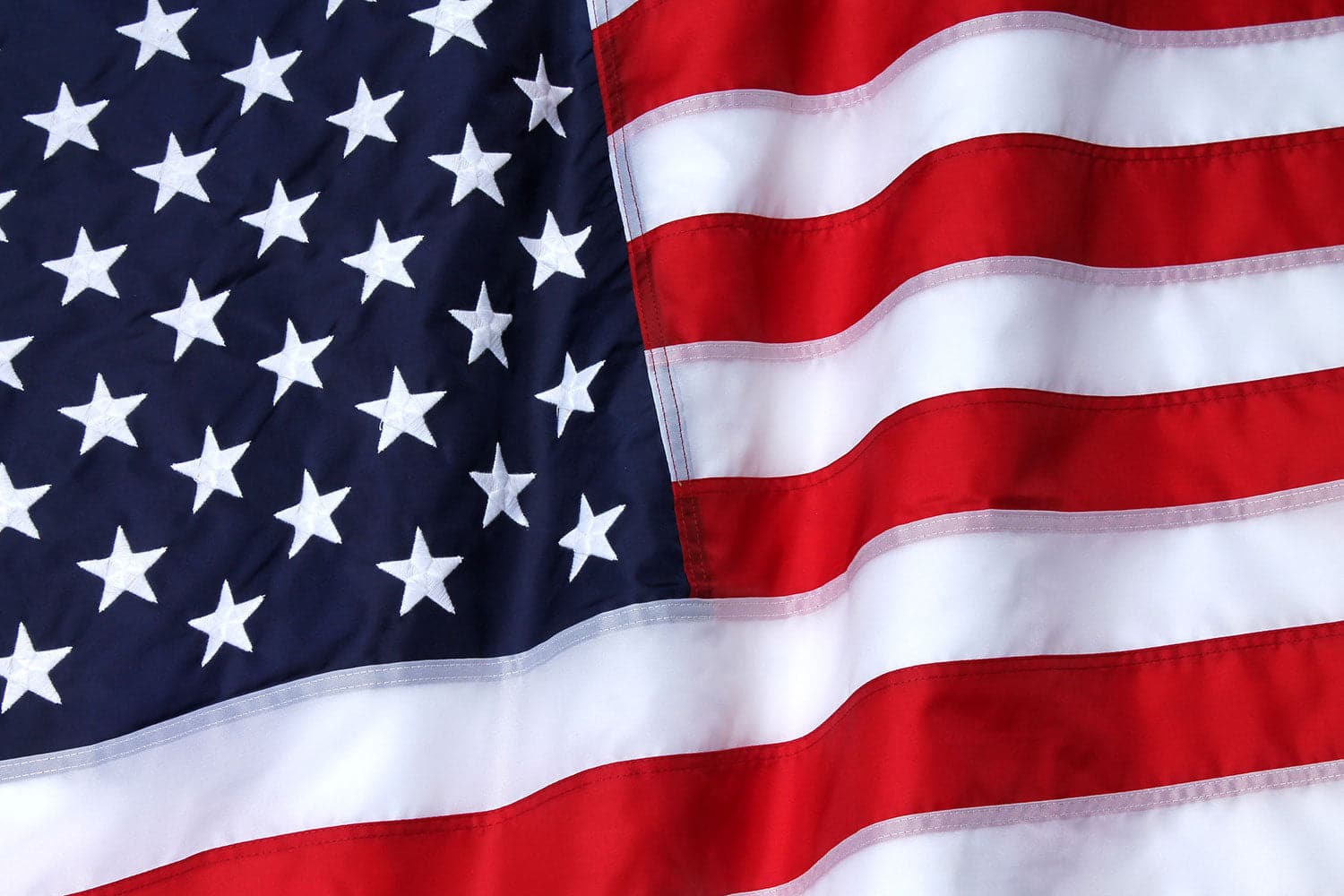 STAGG HILL 4th OF JULY FLAG TOURNAMENT 
ENTRY FEE: $10PP
RESULTS
Money for all winners can be picked up at the snack bar.
 
18-Hole, "Par 72" Tournament
PUT YOUR NAME on flag and keep your flag until you use "net" par (72) strokes.  When you reach your net par strokes, place your flag in ground at that point.  If "below" net par thru 18, play on Hole 1 again (with clubhouse permission).  FARTHEST flag WINS!!!!  (No. of places depends on number of entries, also Hacker prize.)
Your "net" par is 72 + your 18 hole handicap, i. e. if you are a 18 handicap, then your 18-hole net par strokes are 90 gross total (72 + 18), allowing for your handicap.     
If a made putt is your last stroke leave flag in cup.  If last stroke goes in hazard, place flag outside hazard (and highly visible) at place of entry.  If OB, place on tee-box.  If lost, place approximately where lost.  Prizes awarded at clubhouse, must be present to win.  GOOD LUCK!    
Tee times for this event will go until 12pm on the 4th.  Please make your own tee times and let us know who will be playing when you set your tee time.
785-539-1041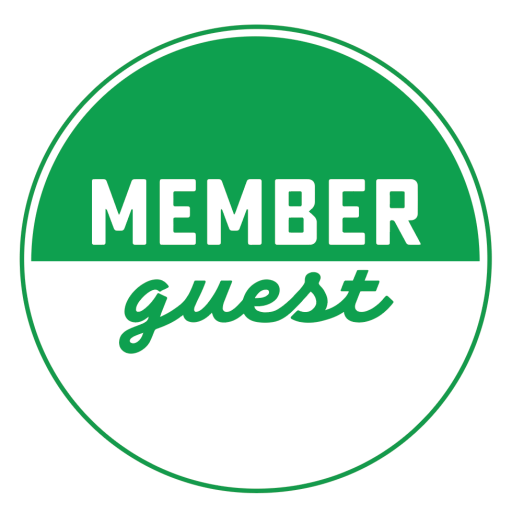 Stagg Hill Member Guest July 14-16  
 
Format: 2 Person Scramble (front 9) Shamble (back 9) both rounds.
Optional Par 3 Tournament Friday the 14th @ 5:30pm ($50 per team)
Special Event Saturday the 15th at RC McGraws 6pm.
Entry Fee: $300 per team includes practice round, 2 tournament rounds, cart, range,  proximity contests, skins game, drink tickets, tournament gift, dinner and special event Saturday evening, & lunch on Sunday.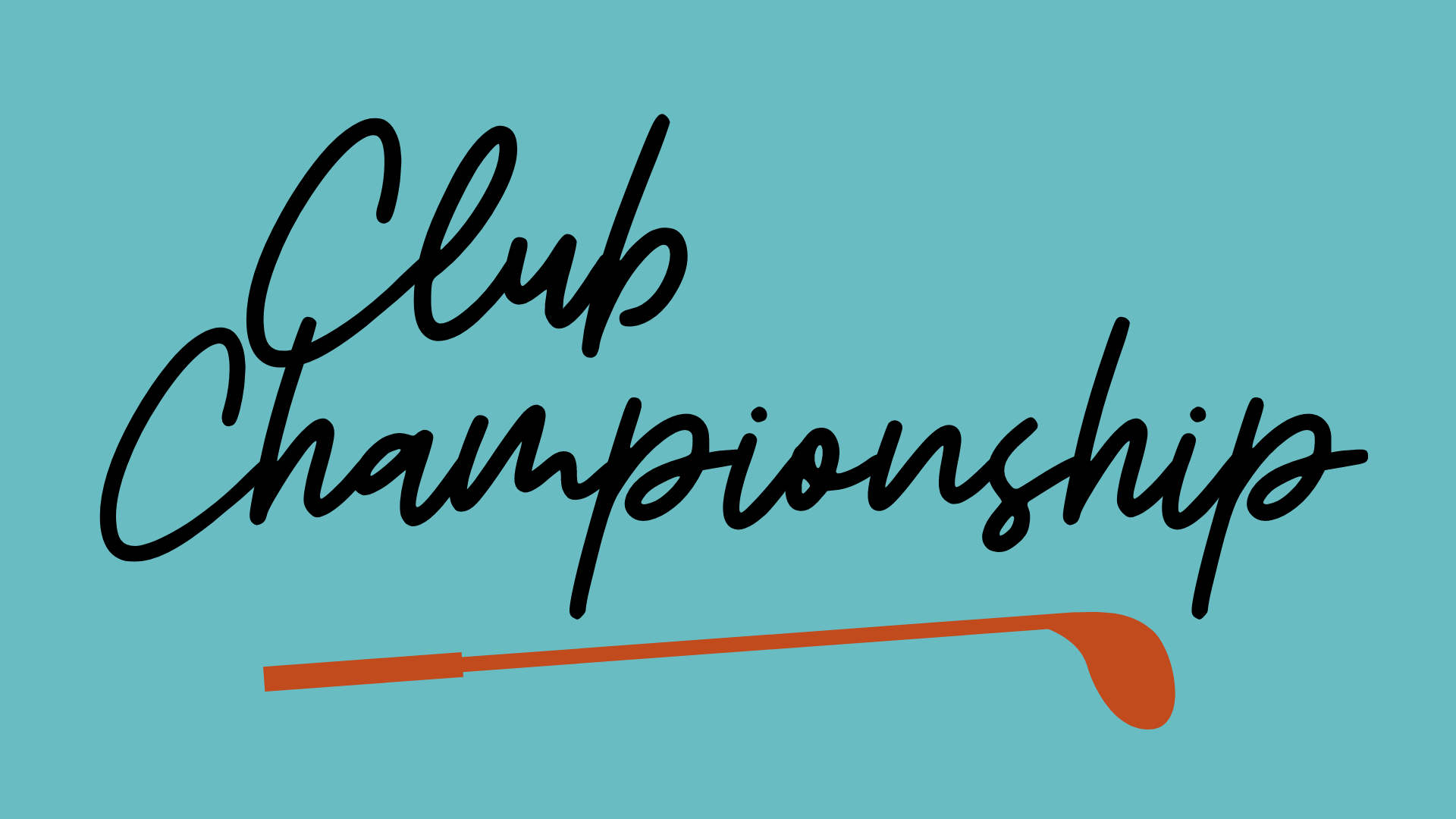 Stagg Hill Club Championship / Member Member August 19-20
Open to all members of Stagg Hill Golf Club.
Entry Fee: $40pp for Club Championship / $20pp extra for Member Member portion
Must have an active GHIN hcp to be eligible for net prizes.
Cash payout in each division Open, Sr. Men 50-64, Super Sr. Men 65+, Ladies, Sr. Ladies.
Member Member portion will be Saturday Only.
Entry includes golf, range balls, cash prizes, & lunch on Sunday.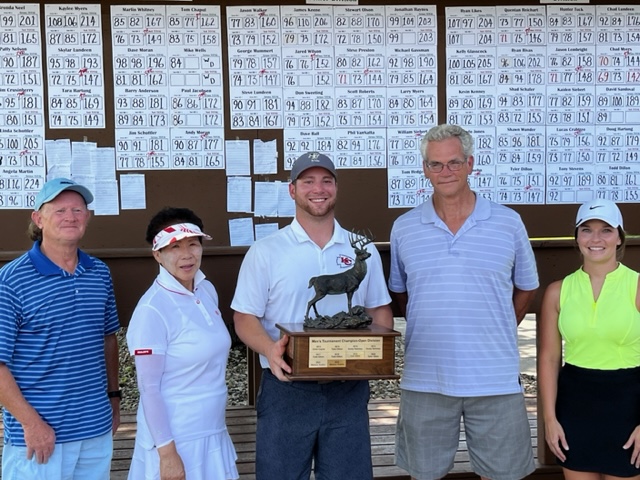 Congrats to our Net Winners from left to right
Marlin Whitney Men's Super Senior
Pyong Seib Ladies Senior
Quintan Reichart Men's Open
Steve Preston Senior Men's 
Skylar Lundeen Ladies Open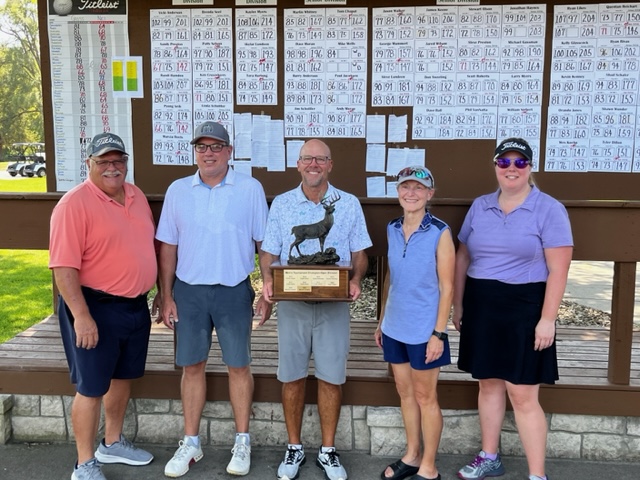 Congratulations to our Gross Champions from left to right
Tom Chaput Super Senior Men
Jared Wilson Senior Men
Chad Myers Open Men
Sandy Preston Senior Ladies
Tara Harutng Open Ladies