Lessson rates for Chad Myers, PGA
Adults $50 each
Adult 4 Lesson Series $185
Jr. Golfers (18 & under) $35 each
Jr. Golfer 4 Lesson Series $125
To book a lesson today call 785-539-1041 or email chad@stagghillgolfclub.com
Summer Junior Golf Program
The Stagg Hill Junior Golf Academy will take place on Tuesdays and Wednesdays in June. This program is open to all kids that have gone through kindergarten up through 11th grade.  We are currently taking sign ups for our Academy.  Please click the picture below to go to the sign up.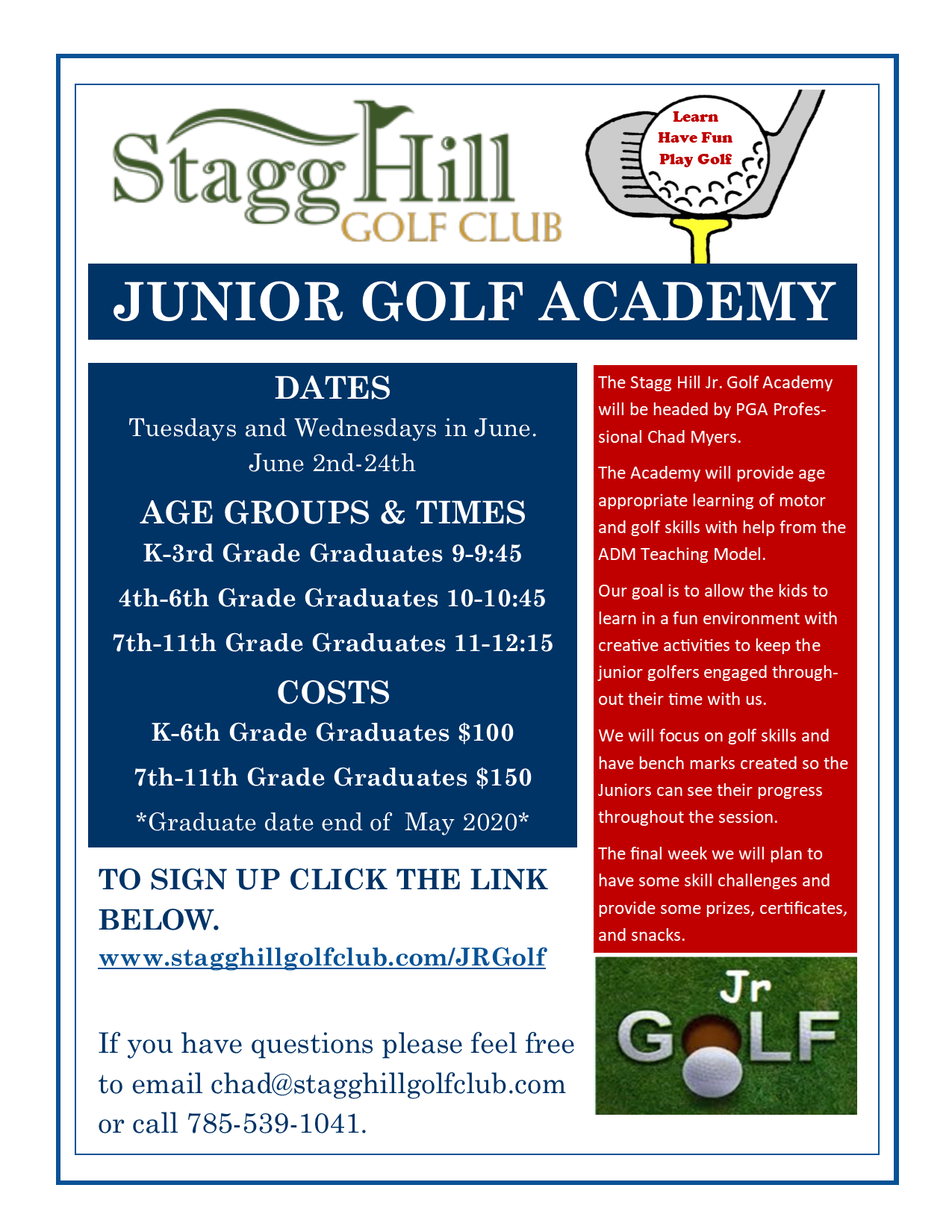 Manhattan Junior Golf Association
If you are looking to get your Jr. Golfer involved in tournaments this is a great way to do it. The MJGA hosts tournaments on Thursdays in and around Manhattan throughout the summer. These events are considered developmental tournaments and allow parents to be involved by caddying for their child. These events are very low key and are just 9 holes each week.